Residential Construction Loans Are Making A Comeback!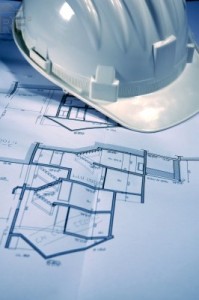 Residential construction loans are staring to pop up again which is great news!

We can offer the following residential constructions loans.
The Owner Builder Program:
Build a new home.
For borrowers constructing their primary residence.
Owner-builder and contractor built are both acceptable!
Here are some of the guidelines for new home construction loans.
1) For Owner Occupied:
- Maximum loan to value is 70%.
- Term of loan – 6 months.*
- Minimum credit score of 700.
2) Non-owner occupied.
- Maximum loan to value is 60%
- Minimum credit score of 700.
- Term of loan – 9 months.
Other new home construction loan parameters:
Property:
Single family residence – stick built only. 1-2 units acceptable for non-owner occupied.
Appraisal based on a maximum of 5 acres with close, recent and similar sold comparables; non-rural.
Loan limits:
$50,000.00 to $400,000.00
Credit and credit scores:
Use the lowest mid-score of all applicants.
Five year seasoning on all bankruptcies.
No reporting foreclosures, short sales or deeds in lieu of foreclosure.
Terms:
All loans for construction term only, not permanent.
Interest only payments based on gross loan amount, due monthly.
Subject to:
Builder approval and construction budget approval.
General notes:
No land payoff, subordination not allowed. Land value not included in cost calculations (LTC).
Add 1% to fee for completion requests (no debt payoffs). All non-owner occupied requests require
a satisfactory business plan. Construction industry related borrowers must qualify using non-owner
occupied guidelines. Stated income available for non-owner occupied programs.
4506 tax form required.
The Spec Program:
Build a new home
Spec financing for builders constructing a home they will sell.
Please see the guidelines for non-owner occupied restrictions.
*3 month extension option available*
Lending in the following states:

Alabama

Hawaii

Maryland

New Jersey

Alaska

Idaho

Massachusetts

New York *

Arizona

Illinois

California

Indiana

Colorado

Kentucky

Georgia

Maine

Michigan

Missouri

Minnesota

Nevada

North Carolina

Ohio

Oregon

Pennsylvania

Tennessee

Texas **

Utah

Virginia

Washington
Owner occupied program is not offered in
Indiana, Maine, Minnesota, New Jersey, North Carolina or Ohio
*Consumer loans in New York require a minimum loan of $300,000.00*
** Owner occupied self-build projects in Texas require existing home ownership in Texas**
Contact us for more information.
Contact Us.