We Have A New Jumbo Mortgage Loan Program Available In All 50 States!
This unique Jumbo Mortgage Loan offers one thing that you'll be hard pressed to find anywhere else and that is financing up to 90% of the appraised value even in a declining market! That's right, this program is available in declining markets like , Nevada, Arizona, California and Florida to name just a few.
This program does require Private Mortgage Insurance for any loan over 80% of the appraised value but it is possible to add a second mortgage to avoid the Private Mortgage Insurance.
We offer this Jumbo Mortgage with the following terms: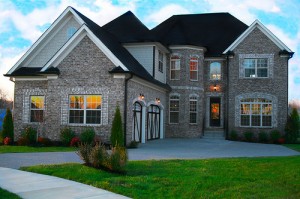 3/1 ARM
5/1 ARM
7/1 ARM
30 Yr. Fixed
15 Yr. Fixed
Here a few of the guidelines for this Jumbo Mortgage Loan.
* Maximum DTI (debt to income) ratio is 40%
* Cash-Out – Maximum of  75% LTV
* No Power-of-Attorney if doing a Cash-Out refinance
* Escrows Required – Escrows waived as an exception with .25% fee
* Self employed borrowers must have 2 yrs. Business & Personal Tax Returns including all schedules.
* Reserves – Minimum of 12 months non-retirement PITI for Jumbo loan amounts up to $1,000,000.
* Reserves – Minimum of 24 months non-retirement PITI for Jumbo loan amounts over $1,000,000.00.
* Mortgage Insurance Required for loans over 80% loan to value.
If you have any questions or you would like more information about this great Jumbo Mortgage Loan program, please feel free to fill out the form below or call us at (877)228-9069
Please remember to check your spam folders for important emails from us!
Contact Us.